Faith Hill and Tim McGraw's Neighbors Sue for Property Damage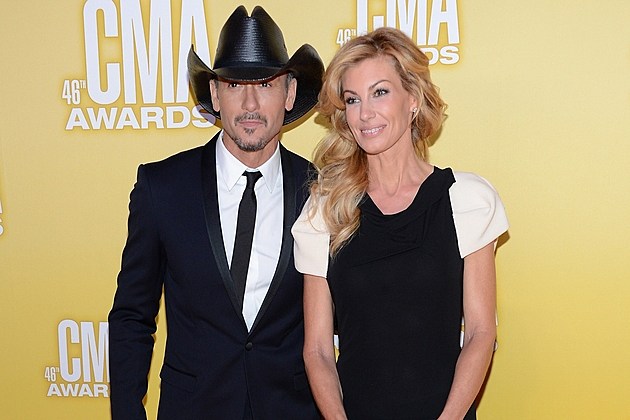 Tim McGraw and Faith Hill have some unhappy neighbors. A couple who live down the hill from them have filed suit against the trust that owns the country superstars' home, claiming property damage due to negligence on the part of the trust.
The Nashville City Paper reports that Ernest and Jennifer Gendron filed the lawsuit last Thursday (June 27) in Davidson County in Tennessee, claiming that downed trees and other debris left in the wake of the Nashville floods in May of 2010 were heaped onto their property. Their suit also alleges that the flood damaged the natural drainage of the property, resulting in water now collecting in their patio area, house foundation, basement and garage.
According to their filing, "The Plaintiffs have attempted in good-faith, to reach out and negotiate with Defendant to avoid a public and contentious legal action but the Defendant has either refused to agree to corrective action or has misled the Plaintiffs into believing action was imminent, only to take no action."
Bill Ramsey, the attorney for the trust, says the central issue of the lawsuit is the land, which is beyond the trust's control. "When you have a flood, funny things happen with land so . . . some dirt slid and some trees fell," he states. "It's really whose land is at fault. It's really like a nuisance lawsuit against the land."