Eric Church Responds to Tom Petty's Comments About Country Music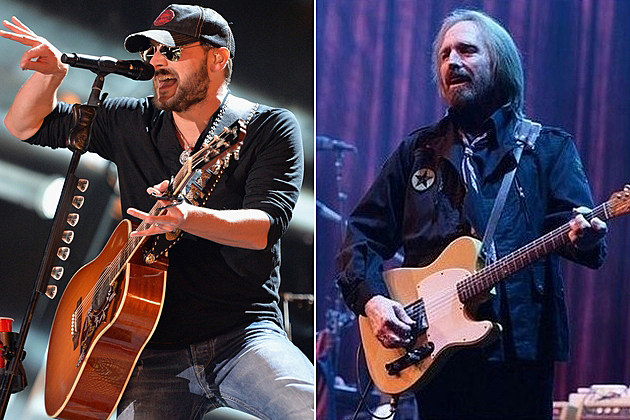 Eric Church isn't too concerned about what Tom Petty thinks about country music. The 'Like Jesus Does' singer has issued his own response to the rocker's comments that the genre has gotten "incredibly generic" and is "missing that magic element."
"I don't really have an opinion on that," Church tells Country 92.5. "I'm not sure how informed somebody like that would be; I don't know how much Tom Petty listens to country music."
But while Church may not be offended by Petty's opinions on country music, he is quick to defend the current state of the format. "I've never been a big fan of categorizing an entire genre of music based on whatever songs you hear," he adds. "Everybody's entitled to their opinion. I thought it was a little unfair, categorizing an entire format."
Church maintains that, unlike Petty's assessment, country music hasn't gotten worse over the years.
"I think at any point of time, in any music, there's always stuff that's good, there's always stuff that's bad," Church notes. "I think you can go back to even [Johnny] Cash and Waylon [Jennings]' time, and even after that, there's stuff that wasn't great …I think in their era, it was a little hipper. It was a little cooler."
Perhaps Church was more sympathetic to Petty because of the backlash from his own controversial comments last year, when he famously criticized reality TV singing contestants, and the artists who judge the shows.
Church isn't the only country star who has weighed in on Petty's words. Jake Owen called his comments "ridiculous" and "uneducated," while Chris Stapleton issued an open invitation to the rocker to collaborate with him to make the music "less s–tty."
Read all of Petty's comments here.