Don Everly Reacts to Phil Everly's Death: 'I Loved My Brother Very Much'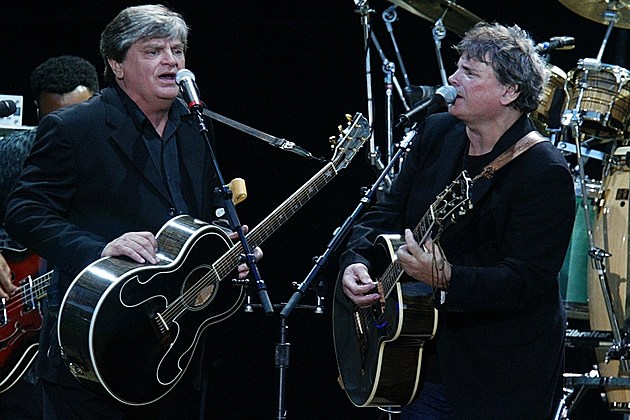 Legendary country and rock musician Don Everly has issued a statement regarding the death of his brother, Phil Everly.
Phil passed away in Burbank, Calif. on Friday (Jan. 3) at the age of 74, from chronic obstructive pulmonary disease.
"I loved my brother very much," Don, 76, tells People from his home in Tennessee. "I always thought I'd be the one to go first."
The pair shot to fame in the late '50s as the Everly Brothers, with a string of timeless hits that included 'Bye Bye Love,' 'Wake Up Little Susie,' 'All I Have to Do Is Dream,' 'Bird Dog' and 'Cathy's Clown.' They broke up rancorously in 1973 and reportedly didn't speak for most of the next decade, reuniting in 1983. The subsequent years were punctuated by on-again, off-again reunions from the brothers, but their relationship remained famously strained.
Still, Don says their bond — both musical and personal — ultimately transcended all of that. Ironically, he was listening to one of his favorites among his brother's songs, and says he had "an extreme emotional moment" just before getting the word of Phil's death. "I took that as a special spiritual message from Phil saying good-bye," he states.
Reflecting on their legendary dysfunction, Don says, "Our love was and will always be deeper than any earthly differences we might have had."
He adds, "The world might be mourning an Everly Brother but I'm mourning my brother Phil Everly. My wife Adela and I are touched by all the tributes we're seeing for Phil and we thank you for allowing us to grieve in private at this incredibly difficult time."