Danielle Bradbery Calls Newfound Success 'Crazy'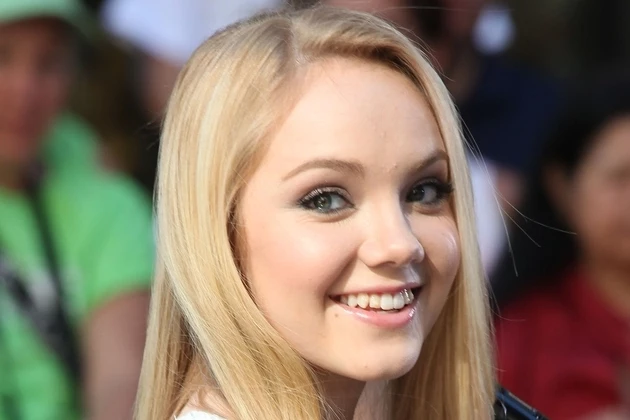 Since becoming the youngest winner in the history of 'The Voice' in June, Danielle Bradbery is suddenly everywhere you look. In an interview Wednesday, the fast-rising young star called her sudden success "crazy."
Bradbery was in New York City to perform her debut single, 'The Heart of Dixie,' on the Rockefeller Plaze stage of the 'Today' show. Afterward she sat down for a chat with Hoda Kotb and Kathie Lee Gifford.
'It was crazy . . . I never thought I'd be singing up there," she gushed. "When I found out I was, I couldn't believe it. I always watch so many popular stars sing up there."
The 16-year-old was named the winner of the fourth season of 'The Voice' on June 18. She signed a record deal with Big Machine Label Group the very next day, and released 'The Heart of Dixie' less than a month later, on Tuesday (July 16).
Bradbery had very little performing experience prior to her stint on the reality singing competition. She tried out for 'The Voice' at the urging of her mother, who took her to the auditions in Dallas. "It's crazy to think I was singing in my room, and I did not like people looking at me when I sang," she mused. "It's a big difference in how I feel now."
'The Heart of Dixie' is the advance single from her debut album, which is planned for a fall release. The young singer will be entering her junior year of high school as well, and while she has been attending school online to accommodate her schedule, she is still unsure whether she will return to normal classes, saying, "I mean, I don't want to miss Homecoming or anything."