Crooks, 'Bar Stool' — Song Premiere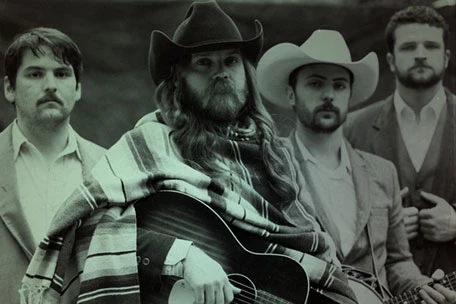 Artist: Crooks
Song: "Bar Stool"
Listen to "Bar Stool"
Why We Dig It: The four guys who make up Crooks do the Outlaw country movement proud. Their gritty sound, honest lyrics and stellar musicianship have led to tremendous critical praise, and rightfully so.
One listen to Crooks' new song, "Bar Stool," gives you a great idea of their personalities both on and off the stage. "We've all got things that weigh on our shoulders," frontman Josh Mazour tells The Boot. "'Bar Stool' is about letting go of those things and enjoying yourself, preferably with a few drinks. Maybe it's also about being irresponsible and drinking too much … I don't know."
Expect this Austin-based group to gain some Texas-sized popularity very soon, as their new album, The Rain Will Come, featuring more of this classic, lonesome country sound, hits stores May 15.