Poll: What Country Star Should Compete on 'Celebrity Apprentice'?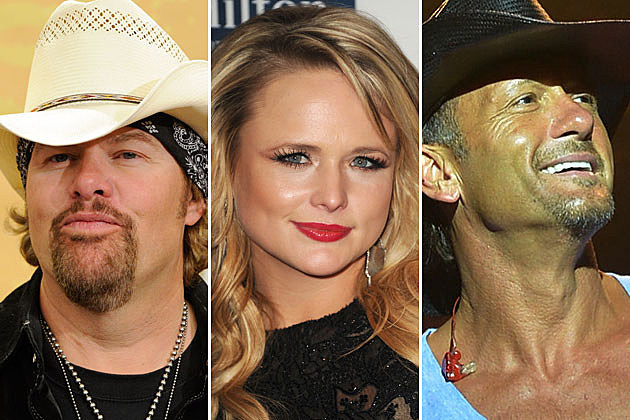 'Celebrity Apprentice' has been a good showcase for country music. In fact, two of the show's champions — John Rich and Trace Adkins — have been from the country world.
Clint Black also competed on one season of the show, though he was — rather bizarrely — fired after losing a task in which the object was to write a commercial jingle.
Which of the following country stars do you think should compete on an upcoming season? Toby Keith has the business acumen to do well, and Tim McGraw has showed his mettle by surviving decades of changes to remain relevant in the music business. But you wouldn't want to bet against the feisty Miranda Lambert — especially if she was playing for her beloved animal charity, MuttNation Foundation.
Of course, her husband, Blake Shelton, has demonstrated that underneath his disarmingly funny persona, he has a mind like a steel trap, while Dolly Parton may very well be the shrewdest performer in country music, controlling an empire that includes song publishing, books, movies, and one of the country's most successful theme park attractions.
Vote as often as once an hour, and if you don't see your frontrunner in the list below, add them in the comments section. Don't forget to follow The Boot on Twitter, like us on Facebook, and subscribe to our newsletter for all the latest country music news!