Country Music Career Risk Takers: 10 Singers Who've Played With Musical Fire
The average country artist's career is, for the most part, one that's well-orchestrated and carefully plotted. But every once in a while, whether planned for or not, one small step can turn into a big deal. Sometimes mildly controversial, other times hugely unpopular, there may still be something to the saying that "no publicity is bad publicity." After all, we're still talking about them, aren't we? The Boot ranks 10 of the riskiest steps taken by country stars and offers our assessment of just how those moves have affected their careers.
10. Faith Hill's Six-Year Break
The Fallout: Faith hasn't had a new studio album, other than a Christmas collection, since 2005′s 'Fireflies.' There's a reason people often say "out of sight, out of mind." The short attention spans of music listeners these days, and no shortage of hot new female singers could signal a profound lack of interest once Faith's new album is finally released. Even if she doesn't retain the pop crossover fan base, however, country fans are nothing if not loyal.
The Verdict: We've heard some of the new music, and Faith hasn't got a thing to worry about! Now maybe she and hubby Tim McGraw can get to work on that long-rumored duets album. That's a no-risk, high-reward idea if we've ever heard one. But we'd rather not wait another six years, OK?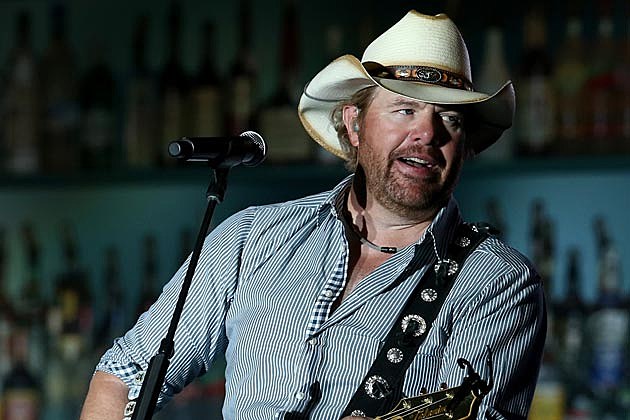 9. Toby Keith Launches Label
The Fallout: The ever-evolving music business and the digital revolution have forced many artists to rethink their strategies for releasing new music. Some have taken the bold (and no doubt costly) step of forming their own labels. Toby's Show Dog-Universal was formed in 2009, bolstered by the multi-platinum cache of its top dog. Trace Adkins, Joe Nichols, and a handful of new acts now call the label home.
The Verdict: Toby's last five albums for the label have all reached No. 1 and newbies J.T. Hodges, Jessica James and Rose Falcon all show a lot of promise. Gretchen Wilsonhas had a tougher time with her Redneck Records label, but still managed to score a Top 10 album. Not bad for what's basically a one-(redneck)-woman operation!
8. Dierks Bentley's Bluegrass Album
The Fallout: Dierks had a career that was red-hot enough to warrant a greatest hits package after just three albums. But a detour into a full-fledged bluegrass project after just four albums? Although 'Up on the Ridge' stalled at No. 2 on the country chart, Dierks won over thousands of fans by including an acoustic set with the Travelin' McCourys (featuring the sons of bluegrass titan Del McCoury) in his shows.
The Verdict: Bluegrass at the hands of an artist wholeheartedly dedicated to the roots of the genre and backed by some of its most accomplished and respected players spoke much more loudly than sweeping commercial success. The disc was one of 2010′s very best.
7. Richie McDonald Leaves Lonestar
The Fallout: An original member of the band whose members, all from Texas, met at Nashville's Opryland USA theme park, Richie decided in 2007, after 12 years, that it was time to move on and pursue a solo career.
The Verdict: A Top 10 album, 'I Turn to You,' in 2008, was followed by 'Slow Down,' which failed to chart. In late 2011, Richie and Lonestar reunited, just in time to celebrate the band's 20th anniversary with a tour and a new album. Will be tough to top the pop-country smash success of 'Amazed,' but getting back together is a good start.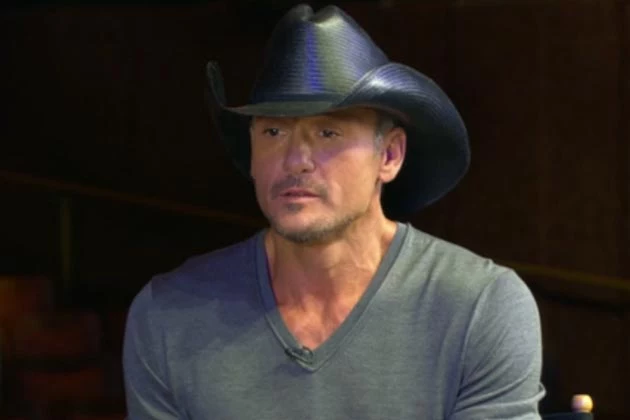 6. Curb Artists Revolt
The Fallout: Tim McGraw and LeAnn Rimes are two of the most successful acts of the past 20 years, with all of their recorded output in that time coming from a single label, Curb. Both artists, however, have battled the label in court, with LeAnn bringing suit against them in 2000 to be released from her contract and Tim being sued for breach of contract in 2011. He filed a successful countersuit, winning his freedom from the label.
The Verdict: LeAnn re-signed with Curb and is now in the process of recording what will be her final album for them. Tim's saga with the music giant is more complicated. While he's free to pursue another label deal, the breach of contract suit will not be heard in court until July. Musically, LeAnn's 'Lady & Gentlemen' scored a Top 10 debut, while Tim's 'Emotional Traffic' reached No. 1.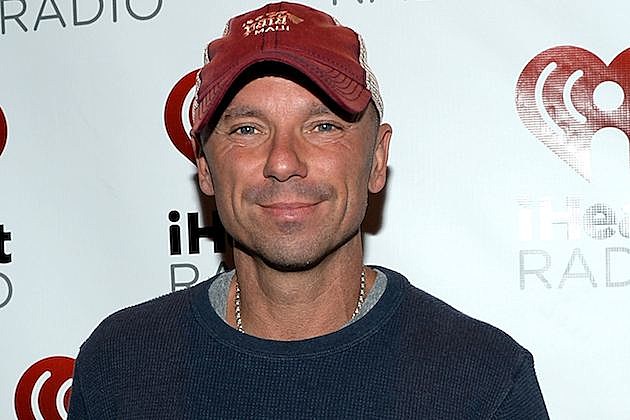 5. Kenny Chesney's Sexcapades
The Fallout: Kenny Chesney first grabbed headlines beyond the country world in 2000 when he was arrested in Buffalo, NY, for stealing a horse while on tour with Tim McGraw. He went on to become one of the biggest live acts of the decade and is now among country's most bankable superstars. Turns out he's apparently quite beddable, too. In a 2009 Playboy interview, Kenny addressed longstanding rumors that he's gay by not only vehemently denying the allegations but revealing that he was "over 100" [female sexual partners] by "probably back in 2001."
The Verdict: If there's such a thing as TMI (too much information), this is about as close as it gets. Kenny also revealed that he began losing his hair by 19 and once threw a PlayStation out the window of his tour bus. Oh, and in case you missed it, that he's definitely not gay.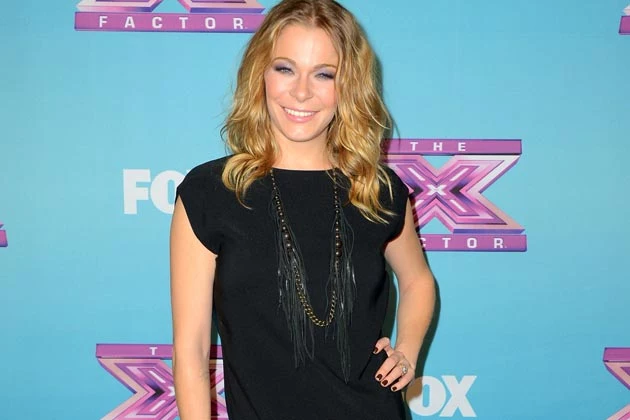 4. LeAnn Rimes' Affair
The Fallout: In March 2009, LeAnn and Eddie starred together in the made-for-TV movie, 'Northern Lights.' But the tabloid-fueled drama that erupted after the couple met — and carried on an extramarital affair that soon became public — made for a pretty steamy movie all on its own. In July of '09, LeAnn and her husband of seven years, Dean Sheremet, separated, with the singer announcing in September that they were planning to divorce. Eddie and his wife, actress Brandi Glanville, began divorce proceedings the next month. LeAnn and Eddie were engaged in December 2010 and married four months later.
The Verdict: Although she doesn't regret the outcome, LeAnn told People magazine, "I hate that people got hurt." Now happily married and a "bonus mom" to Eddie's two young sons, LeAnn says, "I've learned from my mistakes and have a great life." LeAnn and Eddie may face an uphill battle with fans of their respective careers but with all of the turmoil behind them, LeAnn insists she just wants to get on with "things that I have the talent for."


3. Garth Brooks as 'Chris Gaines'
The Fallout: The shaggy-haired, soul-patch-sporting dude with the emo stare on the cover of his 'Greatest Hits' album may have looked familiar, but the name Chris Gaines didn't exactly ring a bell. Once word got out that Chris Gaines was Garth Brooks (or vice versa), the "has he flipped his wig?" remarks came fast and furiously. What started as a way to publicize an upcoming movie role in 'The Lamb,' became all the more confusing once the film project failed to get off the ground. But by that time the album, 'Garth Brooks … in the Life of Chris Gaines,' was already released and Garth, whose gargantuan record sales were beginning to slow down, had hosted 'Saturday Night Live' … with musical guest Chris Gaines in tow.
The Verdict: The pop-oriented tunes on the Chris Gaines project garnered Garth, er, Chris, er, Garth, his first bona fide crossover hit with 'Lost in You.' Yet, even with more than two million albums sold, expectations were so high that Chris Gaines' name failed to make cash register bells ring and he quickly faded into obscurity.


2. Chely Wright Comes Out
The Fallout: Chely Wright's confessional 2010 album, 'Lifted off the Ground, was certainly a far cry from her 1994 debut, 'Woman in the Moon,' which featured traditional country tunes penned by Alan Jackson, Keith Whitley and Harlan Howard, among others. But to say the singer herself had personally come a long way in those 16 years is putting it mildly. A closeted lesbian who had relationships with men including fellow country artists Brad Paisley and Vince Gill, Chely maintained a longstanding affair with a woman in private, even as her career as a country artist was gaining traction. By 2007, Chely had come out to members of her family and had decided to orchestrate a public declaration by penning 'Like Me,' her autobiography, and filming 'Wish Me Away,' a documentary of her coming-out process, in addition to the aforementioned album.
The Verdict: A media blitz that began in May 2010 continued throughout the year as Chely, who had left Nashville for New York City, navigated the uncharted territory of being an "out" country singer. While the Rodney Crowell-produced 'Lifted off the Ground' received virtually no country airplay, the reviews were overwhelmingly positive. In August 2011, Chely married LGBT rights advocate Lauren Blitzer.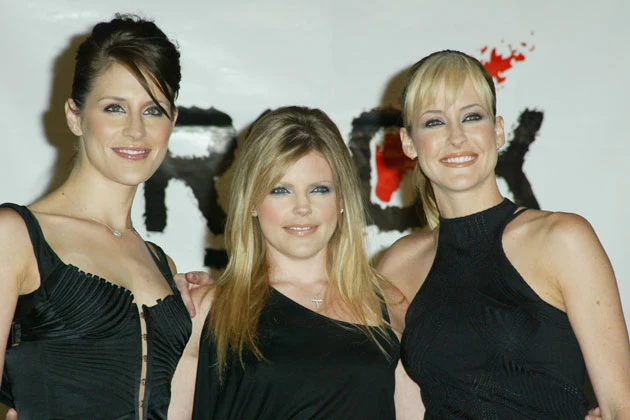 1. Dixie Chick Bashes Bush
The Fallout: Although the phenomenally successful Texas trio had courted controversy before, particularly with 'Goodbye Earl,' which depicted the murder of a wife-bashing husband, it was nothing like the potshot heard 'round the world on March 10, 2003. Emily Robison, Martie Maguire and Natalie Maines were on the opening date of their Top of the World tour in London, just days before the initial invasion of Iraq by U.S., British, Australian and Polish forces. "Just so you know," Natalie told the crowd, "we're ashamed the president of the United States is from Texas." Although the audience cheered, the reaction once the singer's words reached the U.S. was swift and decisive as far as country radio was concerned. The group was boycotted, both formally and informally, by radio stations across the country and the media frenzy continued for months.
The Verdict: The Chicks' first (and so far only) post-controversy album, 'Taking the Long Way' was released in 2006. It garnered very little airplay at country radio but still managed to top both the country and pop charts in its first week. The disc has since sold two million copies and also went on to earn five Grammy awards, including Album of the Year. The jury's still out as to whether the Chicks will ever regain favor with country radio and the fans who wrote them off. In 2011, during a web chat with fans, Emily and Martie, who formed the duo Court Yard Hounds, confirmed that new Dixie Chicks music with Natalie is in the works.