Collin Raye Remembers His First Time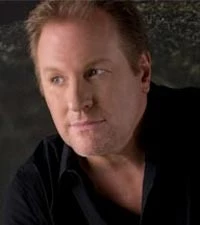 Between 1991 and 2007, Collin Raye charted 30 singles on the country charts. His No. 1 singles include 'Love, Me,' 'In This Life,' 'My Kind of Girl,' and 'I Can Still Feel You.' His most recent album, 'Never Going Back,' was released via Saguaro Road Records in April of 2009. The album includes the emotional song 'She's With Me' – a song he wrote for his young granddaughter, Haley, who passed away from a rare neurological disorder.
Before those hits started rolling in for Collin, we asked him where he was when he heard his first record on the radio many moons ago.
"Oh boy, I was in Greenville, Texas with my kids (in 1991), and 'Sweet Memory' was the first single from the 'All I Can Be' album – my first album," Collin tells The Boot, "and it was moving because I didn't freak out! I had had some independent records regionally that had gotten airplay before. But I did realize this was different. This was a national song. This was everywhere! Even though 'Love Me,' the second single, would go on to be the big hit, 'All I Can Be' did pretty well. It ran up to about 22 on the chart, and so we had a good experience with that. But that first time you hear that and you realize, I'm on a major label and a major station in Dallas, Texas is playing my music! I definitely felt like I had finally done what I set out to do."