CMA Music Festival 2012 TV Special Details Announced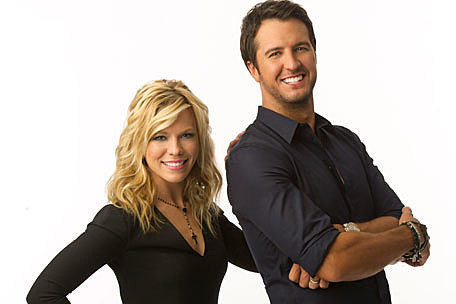 Fans who missed the 2012 CMA Music Festival have a second chance to catch some of the star-studded performances. "CMA Music Festival: Country's Night to Rock" will air this September, bringing plenty of the action from some of the biggest shows to the small screen.
Hosted by the Band Perry's Kimberly Perry and Luke Bryan, the three-hour TV special will include segments of the live performances from Jason Aldean, Dierks Bentley, Miranda Lambert, Martina McBride, Eric Church, Lady Antebellum, Carrie Underwood, Keith Urban, Brad Paisley and the Zac Brown Band, among others.
"CMA Music Fest is special to the Band Perry because we love spending time with our fans," Kimberly notes. "We are excited to be a part of ABC's coverage of the four-day event, co-hosting the television special."
In addition, the show will allow viewers to get an up close and personal look at artist interviews, late night jam fests and behind-the-scenes footage of their favorite stars. See a complete list of performers for the TV special here.
Now in its eight year, "CMA Music Festival: Country's Night to Rock" will air on ABC September 17 at 8:00 PM ET.
Watch a Lady Antebellum Interview from CMA Music Festival
#fivemin-widget-blogsmith-image-660653{display:none;} .cke_show_borders #fivemin-widget-blogsmith-image-660653, #postcontentcontainer #fivemin-widget-blogsmith-image-660653{width:570px;height:411px;display:block;}

try{document.getElementById("fivemin-widget-blogsmith-image-660653″).style.display="none";}catch(e){}