Brad Paisley Supports the Dollar General Literacy Foundation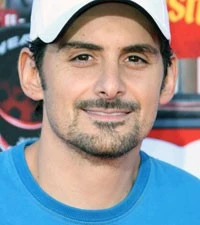 Brad Paisley wants to help people learn to read, and you can help him simply by snacking! The singer-songwriter has partnered with Dollar General and PepsiCo for "Tune In to Giving," which encourages fans to support the Dollar General Literacy Foundation.
Until Aug. 19, if you purchase a 10-ounce or larger bag of Lay's potato chips (any flavor) and a two-liter Pepsi product at a Dollar General store, you will receive a code on your receipt. Enter the code at DollarGeneral.com and $1 will be donated to the foundation. The minimum total donation will be $50,000, and the maximum will be $75,000.
Doing good isn't the only incentive to enter your code online. Fans will also receive a free music download and will be entered for a chance to win Dollar General gift cards, Brad Paisley memorabilia and tickets to his Virtual Reality World Tour.
Brad will be even be present at most Dollar General stores — at least in cardboard form, thanks to displays and marketing materials bringing awareness to the foundation, which helps individuals with literacy, obtaining a GED or achieving English proficiency.
Get more information about the campaign here.
Watch an Interview With Brad
#fivemin-widget-blogsmith-image-789299{display:none;} .cke_show_borders #fivemin-widget-blogsmith-image-789299, #postcontentcontainer #fivemin-widget-blogsmith-image-789299{width:570px;height:411px;display:block;}

try{document.getElementById("fivemin-widget-blogsmith-image-789299″).style.display="none";}catch(e){}