Blake Shelton Denies More Divorce Rumors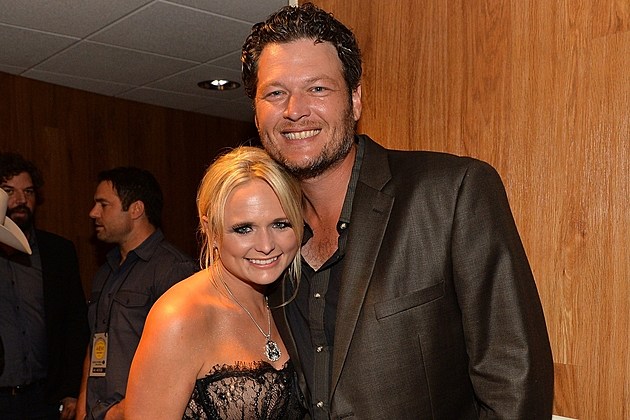 No, Blake Shelton and Miranda Lambert still aren't breaking up.
Shelton, who has addressed the rumors of a split with his wife in the past, took to Twitter again to refute a recent story run by the National Enquirer that the couple are headed for a "$100 million divorce."
Wow!! @mirandalambert and I are so excited about our 100 million dollars!!! Who knew you could make so much money just by divorcing?!!

— Blake Shelton (@blakeshelton) December 29, 2013
True to his comedic form, when a follower weighed in with a question, Shelton replied with another joke.
"@Darro19: @blakeshelton @mirandalambert So what are u going to do with the money?" Mostly just crack and hookers… Oh and Taco Bell!!

— Blake Shelton (@blakeshelton) December 29, 2013
Unfortunately, while the happy couple have been able to mostly laugh off the endless gossip about their union, the rumors continue to plague them, usually from the tabloids. In October, the same magazine reported that they were in the middle of a $40 million divorce. Apparently, they must have made a lot of money in the past two months.
Fictional romance troubles aside, Shelton will perform tonight (Dec. 31) as part of 'New Year's Eve With Carson Daly,' alongside hitmaker Mariah Carey. The show will air at 10PM and 11:30PM ET on NBC.