Blake Shelton's 'Red River Blue' Leads New Album Releases
Amazon
It's like Christmas in July with the bevy of new releases from country heavyweights Blake Shelton, Chris Young and Ashton Shepherd. All three albums hit store shelves today (July 12), and are available for download at digital retailers.
Blake's latest release, 'Red River Blue,' features the smash single 'Honey Bee,' which is currently vying for the No. 1 spot for its fourth consecutive week. The Boot exclusively debuted 'God Gave Me You,' the 11-song collection's second radio single.
Of the new tune, Blake says, "'God Gave Me You' is an important song for me for this record. It's no secret, Miranda [Lambert, Blake's new bride] and I have had our ups and downs over the years and this was definitely at a low point at our relationship. But I heard that song come on the radio — for whatever reason I was flipping through stations and landed on a contemporary Christian station, and that song came on and I almost had to pull the truck over. It was one of those moments for me where I felt like I was hearing that song at that moment for a reason."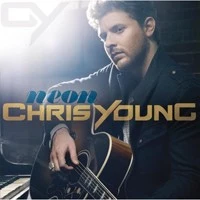 Amazon
On the strength of three consecutive No. 1 singles from his sophomore project, 'The Man I Want To Be,' Chris Young offers fans 'Neon,' which features the Top 5 (and climbing) single, 'Tomorrow.' The track is the singer's second single to be certified gold, with digital sales of more than 500,000 singles.
The singer doesn't feel any added pressure to surpass the success of his previous release. "I'm really, really proud of the album," Chris tells the Washington Post. "Usually people pressure you and make you feel like you have to live up to something on your second record, but my second record is kind of where I broke out with success."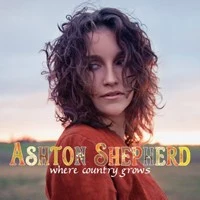 Amazon
"I had a basic plan for this record," Ashton Shepherd says of her new album, 'Where Country Grows.' "You've got your first record behind you; you've learned some things. Your sophomore record — I heard from all these people — is supposed to be different. It's supposed to be another factor and define you a little more.
The end result is an intimate 10-song collection that features the project's first single, 'Look it Up,' which quickly became the singer-songwriter's highest-charting radio single. The Boot named the accompanying clip the Best Video of 2011 (… So Far). In addition to delivering her new album, the Alabama native announced she will give birth to her second child later this year.