Billy Ray Cyrus' New Album Shoots 'Straight From the Heart' (Exclusive Interview)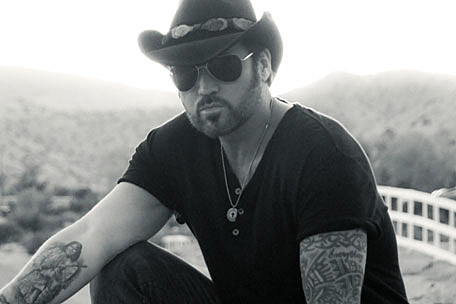 With a new record label, new album and upcoming stint on Broadway, Billy Ray Cyrus is one busy guy and he likes it that way.
"I'm a pretty happy camper," Billy Ray tells The Boot, "and I'm loving this album. I love the fact that album is not built around one song. There's a lot of depth on this album."
Change My Mind releases today (Oct. 23) in the U.S. and Canada and becomes available in Australia on Oct. 26. The project is Billy Ray's 13th studio album and his first to be released on Blue Cadillac Music, a new label he started with producer Brandon Friesen.
"The last couple of albums that I've made have been with Walt Disney and I love Mickey Mouse. Mickey Mouse has been good to me and my family," Billy Ray says with a grin as he settles back onto a comfy sofa at Nashville's Blackbird Studios, "but this was an opportunity for me to just get back to my roots as a singer/songwriter from Flatwoods, Ky., that makes music straight from the heart. This is who I am. This is what I do."
Having his own record label gave Billy Ray the freedom to go in and record exactly what he had in mind on his latest collection. "Carl Perkins always said to me, 'The tricky part about staying original is your sound and the evolution of your sound. It's the intangible and you can't necessarily pre-plan it,'" Billy Ray relates. "Sometimes you've just got to let it happen and that's exactly what happened with this album. It evolved into a sound that I think does encompass all of my roots and who I am. It is an evolution of everything that I am musically."
Change My Mind is being heralded by critics as Billy Ray's best album in years. The artist himself confesses it's also his most personal. "I wrote or co-wrote all 10 songs and lived every one of them," he says. "I'm just leaning into this music. It's in me and it's on me. It's all around me and that's what you get is the realism on this album."
"Tomorrow Became Yesterday" was inspired by something his father said to him when he was a teenager. "I was worried about some stuff going on at school, baseball and my little girlfriend at the time," recalls Billy Ray. "Dad said, 'Son, don't waste your life worrying about thing beyond your control or things can't be changed with all the worry in the world. Be happy. One of these days you're going to look in the mirror and looking back at you is going to be an old man. You don't want to be standing there with regrets [thinking] I lived the best part of my life and the majority of my life worried about things that didn't matter anyway.'
"Well, as usual, my dad was right. I went ahead and worried my whole life, spent probably 90% of my brain worrying about things. I wished then that I had the attitude that I have now. I think now I've come to a place where you know what? I'm an old guy who loves to make music. I love to write songs and this is what I look like and this is what I do. This is my life."
The road to peace and self-acceptance has been long and rocky, but Billy Ray attributes much of his recent growth to the self-exploration of writing his own biography. "Part of that does possibly come from the therapy of writing my autobiography over the last six or eight months," he says of the book, "Hillbilly Heart," which comes out next April. "My mantra for the book is 'the truth will be your shield and you buckle.' That's out of the book of Psalms. The book is just the truth, but in writing the book, [I was] remembering and uncovering so many things that I had tried to bury away somewhere because they were painful to think about. Writing the book has been somewhat therapeutic."
Another of the album's most personal tracks is "That's What Daddys Do." "I was in New York City when I wrote it," he says. "It was a year ago in November and I was in looking at that big ol' city out there thinking a lot about my dad and about my family and that I'm the dad now. The song just came to me and I sang it: 'that's what daddy's do is shield you from the rain, shield you in the storm, there to ease the pain, wherever you may roam, or what you're going through, know I'm by your side, that's what daddy's do.' I told my manager the next day, 'I wrote a song last night and I think it's pretty good.'"
During the past two years, Billy Ray's family life has been the subject of tabloid headlines and speculation as he filed for divorce then months later announced that he and wife Tish had reconciled. When asked if he had any advice for other fathers looking to hold their families together in tough times, Billy Ray responds, "I don't have any advice to really give anybody, nor would anybody want my advice because I'm the first guy who would say I'm trying to figure things out too. But here's what I would say, 'Do your best and make the best decisions you can make.' If you're the dad, sometimes you've just got to step up to the plate and you've got to put [aside] your selfishness and your pride. Maybe you've got to put other things behind you to say 'I'm the dad and that's what this family needs is a dad.' Sometimes you've just got to big boy up."
Like any father, Billy Ray says his goal is just for his kids to be happy. "If my kids are happy, then I'm happy," he smiles. "If they are doing what they love to do, whatever that is, I'm happy. If they wanted to grow corn, I'll help them plant the seeds. If they want to learn how to play guitar, I'll help them do that and I have. If they want to get into acting, which was Miley's thing up on the set of 'Doc.' She wanted to be an actress and there was a vehicle there for her to step into it a little bit and to see what that was about. Then at the same time, she started studying diligently from great coaches up there in Toronto and we started going to see plays like 'Mama Mia' and stuff like that and she said, 'This is what I want to do.' Whatever my kids want to do that makes them happy, that's all I ever want. The mantra at the Cyrus household is: 'Do what you do because you love it, not because you have to.'"
Billy Ray himself will embark on his next acting adventure when makes his Broadway debut in "Chicago" in the role of Billy Flynn. (Richard Gere portrayed Flynn in the movie.) Billy Ray begins rehearsals on Oct. 25 and will carry the role Nov. 5 through Dec. 23. "I did do a little of 'Annie Get Your Gun' in Toronto, but this is my first play," Billy Ray says. "I'm trying to act cool about it, but yeah, I'm pretty nervous about it. I'm a nervous wreck but I'm excited about it … It's going to be refreshing to be Billy Flynn and be that character because it's so opposite of who I am in my real life and really any character that I've played in a film."
This year marks the 20th anniversary of Billy Ray's multi-platinum debut album, Some Gave All, and naturally that milestone has prompted some reflection. "In some ways I'm the exactly the same," he says. "I'm making this music because I love it. I'm passionate about it and this is my life. On the other side, I've been through quite a journey in 20 years. Stephen King or David Lynch couldn't make up what I've been through in the last 20 years. It happens to be my life. You can't make this s— up. In some ways I'm the exact same and in some ways, I think I've matured … just putting things in perspective like my dad said, 'Don't worry about things beyond your control.' Maybe I've finally learned that lesson."
Watch Billy Ray Cyrus' 'Change My Mind' Video
%VIRTUAL-globalVideoEmbed-{"videoIds":"517578266″,"width":"476″,"height":"357″}%