Best Pranks: Country Music's Funniest Tour Antics
The reigning CMA Entertainer of the Year is also the reigning king of pranks. Brad Paisley has been the victim of several jokes on his latest H2O II: Wetter and Wilder tour, but he dishes it out even better than he takes it. Take, for instance, Eden's Edge, who recently kidnapped Brad's beloved West Virginia doormat that sits outside his tour bus, replacing it with an Arksanas Razorbacks doormat. That backfired … literally … as Brad set fire to the trio's home state doormat! (Watch videos of both pranks here.) So, a note of warning to Brett Eldredge, who this week replaced Brad's prized Corvette with a toy Camaro: you mess with the bull, you'll get the horns!
Brad makes our countdown of Best Country Tour Pranks several times. Check out his best schemes and our other favorite tour pranks through the years below.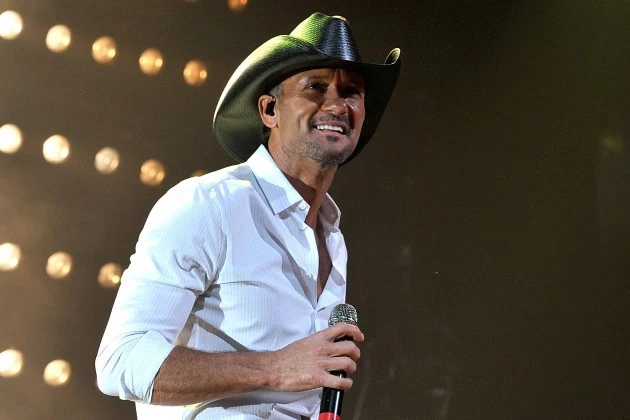 10. Six Pack Attack
Tim McGraw and some of his similarly buff buddies decided to do a little shirtless cardio workout during the last stop of the country superstar's Southern Voice tour. Their gym of choice? The stage, where tourmates Lady Antebellum were wrapping up their set with their debut hit, 'Love Don't Live Here.' The trio's Hillary Scott, Dave Haywood and Charles Kelley had a hard time keeping straight faces, while women in the audience had a hard time keeping from drooling. [Watch video of the prank here.]
9. Baby Got Back
If you're going to cut a song like 'Honky Tonk Badonkadonk,' expect to be the butt of a few jokes. When Trace Adkins performed the novelty hit during his last 2010 tour stop with Martina McBride, his tourmate and her fiddle player, Jenee Fleenor, surprised him on stage sporting enhanced badonkadonks. "I went to this theater prop store and bought these fake booties," explains Martina. "They were huge! We put them on and went out and danced around.'" [Watch video of the prank here.]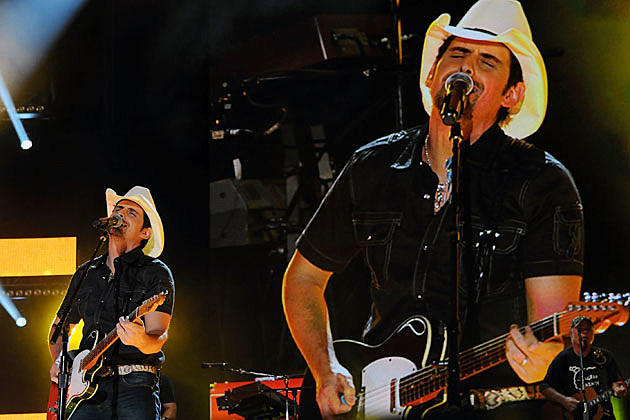 8. Rattle Your CageMost singers admit to pre-show nerves, and though he's a touring troubadour, Jack Ingram is no exception. He was taking a few deep breaths, about to go on stage to open for Brad Paisley one night, when he was accosted by his tourmate's posse. "Brad had his crew make a cage made out of PVC pipe, and they put me in it," Jack tells The Boot. "I had to go in by choice, because he had all of his truck drivers and crew standing around me as he asked if I would like to get in this cage. I said, 'Why yes, Brad, I would. You little punk!' So I got in, and he rolled me out on stage as the announcer was going, 'Ladies and gentlemen …' It was right in front of 10,000 people at the least. I'm going to get you, Brad Paisley, you sorry son of a b—–!"
7. KISS a Girl
Keith Urban got quite the shock as he started to perform his chart-topping hit, 'Kiss a Girl,' at a 2009 show in Kansas City, Mo. Taylor Swift and her band rushed the stage, all dressed as rock icons KISS, complete with painted faces, spandex pants and black wigs. A few backup dancers dressed as Hershey's Kisses were thrown in, as well, to make for one sweet concert prank. [Watch the video here.]
6. LAW Fights the Law
On a recent tour stop with George Strait and Reba McEntire in Cleveland, Ohio, Lee Ann Womack left the stage to thunderous applause … and two police officers. "All I saw was this giant badge, and my heart stopped," the songbird tells People. "I swear, I was so scared. I had no idea what was going on." But the "law" was her tour manager and a friend in disguise. They dreamed up the idea after Lee Ann was stopped by security earlier that morning as she tried to walk her dogs around the arena. The guards didn't recognize her and refused to let her near her own tour bus.
5. Goat Cheese
Darius Rucker's concert set-list usually includes a rousing rendition of a classic country favorite, Hank Williams Jr.'s 'Family Tradition.' When he performed the song in Columbus, Ga., in early 2010, Darius' backup band got a little bigger, as a family of goats paraded the stage's catwalk, while a guy dressed as a huge bird danced behind the singer. The masterminds of this elaborate prank? Rascal Flatts, who are notorious for humorously hazing their opening acts. [Watch video of Darius and his furry duet partners here.] Poor Darius fell victim again this year when Brad Paisley's crew put stinky cheese all over his microphone … twice.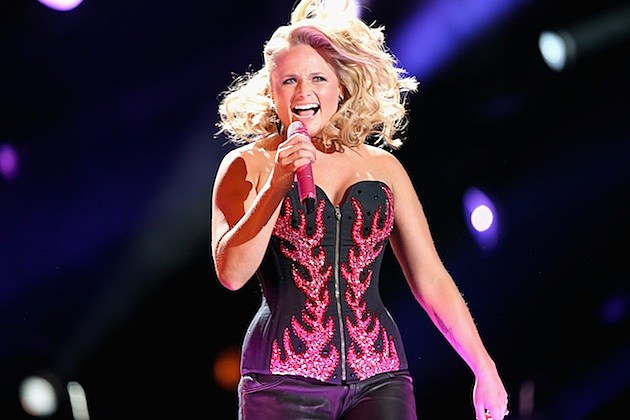 4. Tickled Pink
Dierks Bentley's shows are high energy, but when he does the occasional ballad, the lights go down and his stagehand brings him a different guitar. His 2007 tourmate Miranda Lambert took advantage of the pitch-black dark stage, hijacking the stagehand's job and handing Dierks what he thought was his guitar … But once the lights went back up, he saw that it was Miranda's hot pink guitar. He couldn't even make it through the first verse without cracking up. But revenge was sweet: "We got a big bucket of ping-pong balls up in the rafters," Dierks recalls, "and throughout Miranda's whole first song we'd let them fall, two by two, on her head."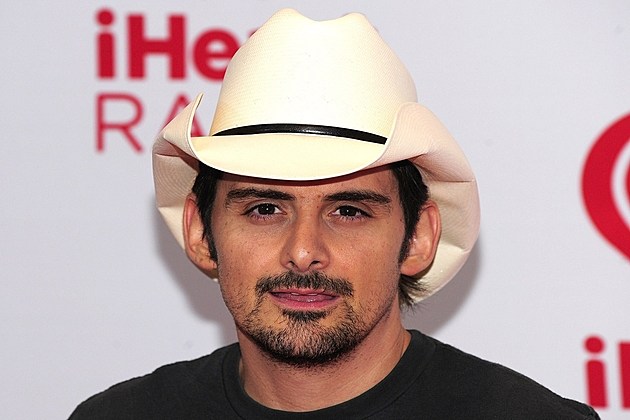 3. Liar, Liar
Both Miranda Lambert and hubby Blake Shelton have felt the wrath of Brad Paisley's penchant for pranks. Blake's tour bus once stunk for two weeks after Brad hid raw chicken in it. Miranda got an unexpected stage prop, courtesy of Brad, while she performed her hit 'White Liar' one night while on tour with him. A video screen unexpectedly came down behind Miranda, projecting huge photos of Blake with other women. "They were all from his meet and greets, but it was very fitting with the song!" Brad jokes on his tour blog.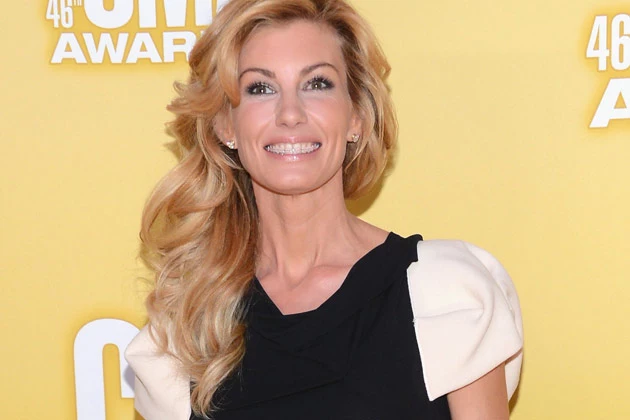 2. Slippery Revenge
Faith Hill returned to her tour bus after a 1994 concert with Brooks & Dunn in Canada, only to find a smelly stranger sleeping in her bed: a headless eel, placed there, of course, by her notoriously humorous tourmates. She got them back — in a big way. Faith had the duo detained by immigration officials at the U.S. border and strip searched! Kix joked that he told the female officer, "Don't put that rubber glove on if you aren't going to use it!"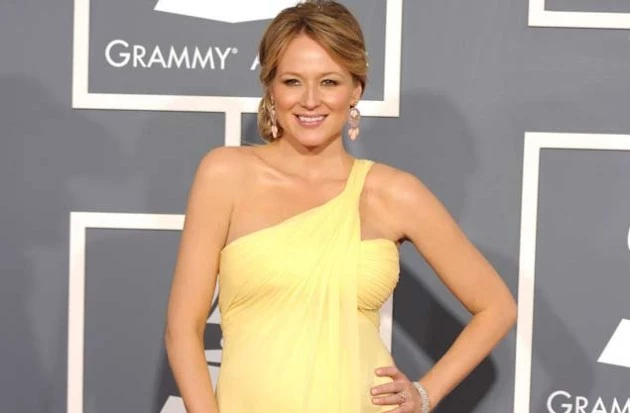 1. Foolish Games
Brad Paisley graces this countdown several times as the prankster, but it's the tables turning on him that take our No. 1 spot. The singer's private plane was met by police officers at the Nashville airport early one morning, and he was promptly handcuffed as soon as his feet hit the tarmac. "You've gotta be kidding me! I've never done anything wrong in my life," a visibly nervous Brad said to the officers after they told him they had a warrant for his arrest for his involvement in "some serious crimes." Those "crimes" turned out to be "excessive noodling," to which guitar virtuoso Brad admitted guilt, his fear turning to laughter as he sat in the back of the police car. The whole thing was rigged by Jewel, who just happens to have some buddies who are retired police officers … and darn good actors. [Watch video of our top prank pick below.]