ACM Awards 2013 Poll: Share Your Opinion on Performances, Surprises & Snubs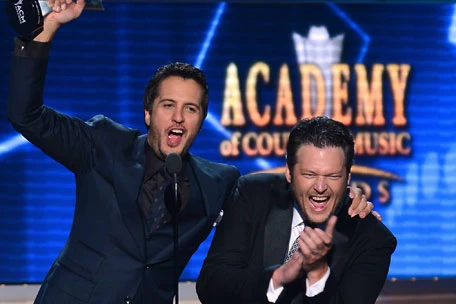 What did you think of Sunday night's 48th annual ACM Awards? Did the music make you proud to be a country fan? Did your favorite artist take home a trophy? Was it worth missing the "Mad Men" season premiere? We want to know what you think about the surprises, the snubs, the music, the fashion … everything! Take our 2013 ACM Awards poll, and share more thoughts about the show in our 'Add a Comment' section below.
Miranda Lambert led the pack of ACM nominees with three wins, including the Female Vocalist title for the fourth consecutive year. Eric Church, Jason Aldean, Little Big Town and newly-crowned ACM Entertainer of the Year Luke Bryan all had two wins apiece. See a full list of 2013 ACM Awards winners here.
%Poll-81915%
%Poll-81910%
%Poll-81899%
%Poll-81894%
%Poll-81920%
%Poll-81925%
%Poll-81905%