2013 Wade Bowen Classic Raises Nearly a Quarter of a Million Dollars for West, Texas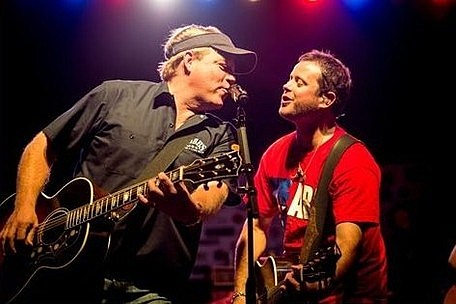 Celebrated singer-songwriter Wade Bowen's 15th annual celebrity golf tournament and concert set a new record this year. The 2013 Wade Bowen Classic raised nearly a quarter of a million dollars to benefit in the rebuilding of the shattered community of West, Texas after the fertilizer company explosion that devastated the town on April 17.
Notable for his contributions to the Red Dirt scene, Bowen formed the Bowen Family Foundation to raise money for local charity organizations in his hometown of Waco, Texas. Through a partnership with sponsor 1-800 Flowers Franchising, part of the proceeds from this year's classic will go to aid the people in the nearby town of West.
This year's event kicked off on June 2 with a concert featuring Bowen and Roger Creager, Pat Green, Cody Johnson, Josh Abbott Band, Neal McCoy, Reckless Kelly's Willy Braun, Billy Joe Shaver, The Departed's Cody Canada and Seth James, Aaron Watson, Josh Weathers and Charlie Worsham. It concluded on June 3 with a golf tournament at Cottonwood Creek Golf Course. An estimated 4,000 fans came out to support the event this year, resulting in the record-breaking totals.
"This year's event was beyond anything I could've imagined," Bowen says in a press release. "What an outpouring of support for our friends in West, Texas from the community and the artists. This was for sure a year I will never forget!"